*Francisco "Chico" López, the "preferred operator" for the Presidents of Honduras and Nicaragua, started, together with his Honduran associate, Gerardo Meraz, a refinery project currently paused but carefully followed by the ZEDE in the Bay of Trujillo in the Department of Colón.
**Designated by OFAC for money laundering, "Chico" López found a Honduran partner connected to the presidential family: the President of the Regional Development Council of Valle de Sula and the Villanueva Chamber of Commerce and Industry of the Department of Cortés.
Expediente Público
The Honduran businessman originally from the region of Olancho, Gerardo Arcángel Meraz Puerto, President of the Regional Development Council of Valle de Sula of the Department of Cortés, located in the North of Honduras, is the partner of Nicaraguan national Francisco "Chico" López. Together, they have tried to install, without much success until now, an oil refinery in the touristic and emblematic region of Trujillo located on the Honduran Caribbean.
The associates are both part of the power circles most closely tied to the Presidents of Honduras and Nicaragua, respectively. Through this project, they sought to generate enough fuel to satisfy the demand in Honduras and Central America. However, the forces of a higher power got in their way, and the oil distribution center continues to wait for its "debut".
To push forward the project, Gerardo Meraz Puerto and his associates created the commercial company, Castilla Refinery, working with Spanish national Juan López García and Enelda Maribia Padilla Hernández, executive of the state-owned Empresa Nacional de Energía Eléctrica de Honduras (National Company of Electric Energy or ENEE).
Meraz Puerto also created the company, Castilla Energy in partnership with the Guatemalan Ronald Estuardo Mendoza Figueroa and Francisco Antonio José Echeverría Gordillo.
"It is a process that takes time. We are waiting for spaces that are sufficiently large. We will begin a more refined process in the coming months," said Meraz Puerto to a local source on September 12, 2018, about the process of purchasing land for the project from Garifuna populations who settled the area and whose lands are inheritances from their ancestors: Afro-descendant settlers who arrived in Honduras more than 200 years ago.
"It has already been established where and how the refinery will operate. It will be executed according to its transnational structure, with experience in Europe and the United States," said Gerardo Meraz at the time, after indicating the project would begin in Honduras and then broaden its activities to the rest of Central America.
In accordance with projections from "Chico" López's associate, the refinery project would have a cost of around a billion dollars considering their goal to create the largest supply reference for Central America. Their objective was to bring investors from Europe and the United States.
However, the refinery project already had received strong opposition. In September of 2016, local sectors representing the Catholic Church and Garifuna groups raised concern over the project after learning that an executive of Castilla Refinería SA de CV had been installed in Trujillo.
They indicated that the placement of this refinery would have a severe impact on the ecosystem of Trujillo Bay, whose waters hold the largest starfish bank in the Honduran Caribbean, in addition to the wealth of flora and fauna in the Capira and Calentura Hills and the Guaimoreto Lagoon.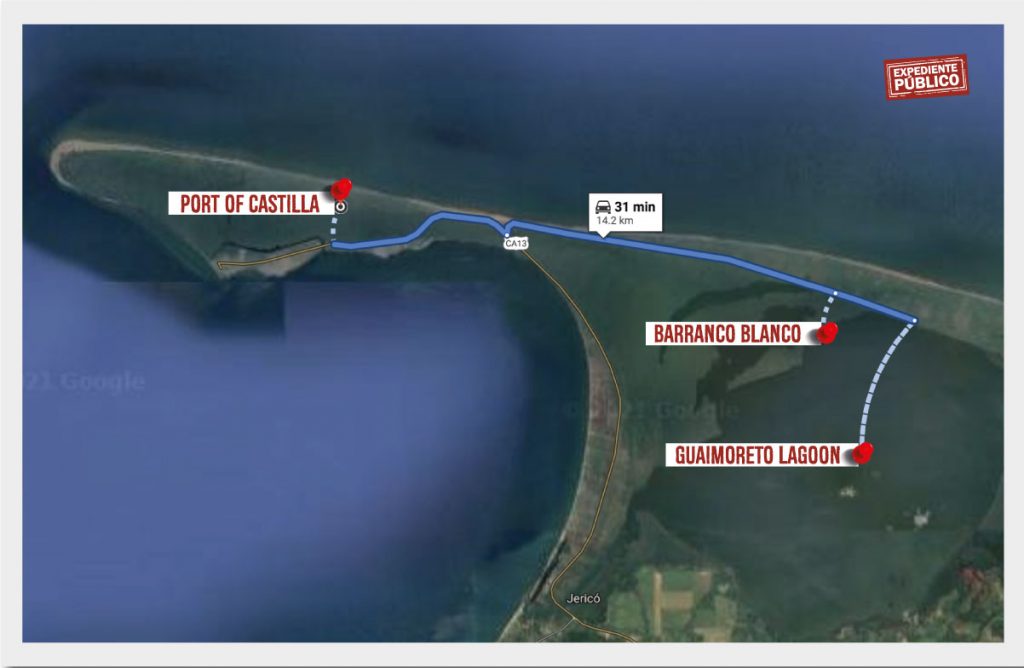 In response to these protests, municipal or local government officials of Trujillo pointed out that they had only given Castilla Refinería SA de CV permission to open an administrative office and that it did not yet have authorization to "drive a single stake" (in the ground).
According to the municipality, the company requested to open an office which would have access to technical work related to research on bathymetry and the study of soil to verify the feasibility and impact on the environment, which, according to the local groups, the community will not allow.
Read: "Chico" López: The Nicaraguan that does Business with the Associates and Relatives of Juan Orlando Hernández in Honduras
An Idea Pursued by ALBA Since 2008
The idea of starting a refinery in Trujillo is not a new one. Since 2008, the government of former President Manuel Zelaya mentioned his interest in promoting a project of the same magnitude part of the ALBA initiative, through the Venezuelan state-run oil company, PDVSA.
In February of 2008, the Zelaya government confirmed its approximations to a framework based on a visit from government officials of former President Hugo Chávez, where the idea was to create a joint venture to construct and administer oil storage terminals. The sites originally identified for this initiative were the Trujillo Bay on the Caribbean side and San Lorenzo on the Honduran Pacific.
However, it was during 2016 and 2018 when the partners of "Chico" López and Gerardo Meraz Puerto wished to make this Bolivarian dream a reality, through ALBA. "Chico" López and Meraz Puerto are proprietors of different businesses. Two of these are ALBA affiliates: ALBA Alimentos Nicaragua in Honduras (ALBANIHSA), established in San Pedro Sula in the North of Honduras, and Petrocaribe of Honduras, created in 2013.
López, who has been designated as a "person of interest" on the United States' OFAC list, has had to move a large part of his business to Honduras and, as in Nicaragua, has managed to surround himself with those highly connected to the President.
In his and his Honduran partner's effort to incorporate Castilla Refinería SA de CV as a refinery in the country, the two men received a donation of 150 hectares of communal land pertaining to the Barranco Blanco Sector part of the Garifuna community of Cristales and Río Negro.
Land project documents in the hands of Expediente Público suggest that 150 hectares of land were donated to Gerardo Arcángel Meraz Puerto, on behalf of Castilla Refinería, by the Community of Morenos Naturales of Cristales and Río Negro, located in the village of Barranco Blanco, Trujillo.
The donation conditioned that if Castilla Refinería had not begun project operations at the one-year mark nor given 1% of profits to Cristales and Río Negro, the company had the obligation to return the property. So far, no action has been taken.
According to locals, the project was never discussed between representatives of Castilla Refinería and the Morenos Naturales Community of Cristales and Río Negro. They point to a contradiction between what the municipality declared on November 14, 2016, which stated that the area was free of mines and refineries, and Castilla Refinería's projects, which have surfaced without community members knowing anything about them.
To this day, "Chico" López and his Honduran associate of Castilla Refinería SA de CV have not been able to materialize their business in Trujillo. Their venture seems to be in a state of standby, at a crossroads, even though they have already had their work plan of action outlined since 2016, according to records. The partners want to replicate one of their business which López has successfully operated out of Nicaragua, until it landed on the United States' OFAC list where he is accused of being part of an alleged network of money laundering carried out by the Venezuelan government through PDVSA and under the protection of ALBA.
ALBANISA, PDVSA, and More
In Nicaragua, the companies managed by "Chico" López were DNP and ALBA Petróleos de Nicaragua SA (ALBANISA), until they were accused by the United States as part of a money laundering scheme where PDVSA acted as the front company.
The history of PDVSA is surrounded by controversy. PDVSA began to lead a network of companies born into the shadow of Venezuelan oil prices during its boom period. However, the company would later be used as a front to launder money, according to an investigation carried out by IBI Consultants.
The network, which includes Nicaraguan and Salvadorian subsidiaries of PDVSA: ALBANISA and ALBA Petróleos used five different schemes to launder money: 1) counterfeit oil sales, 2) the systematic purchase of assets, 3) illegal mining, 4) fake infrastructure projects, and 5) bank-to-bank transfers, according to the Nicaraguan journal, Confidencial.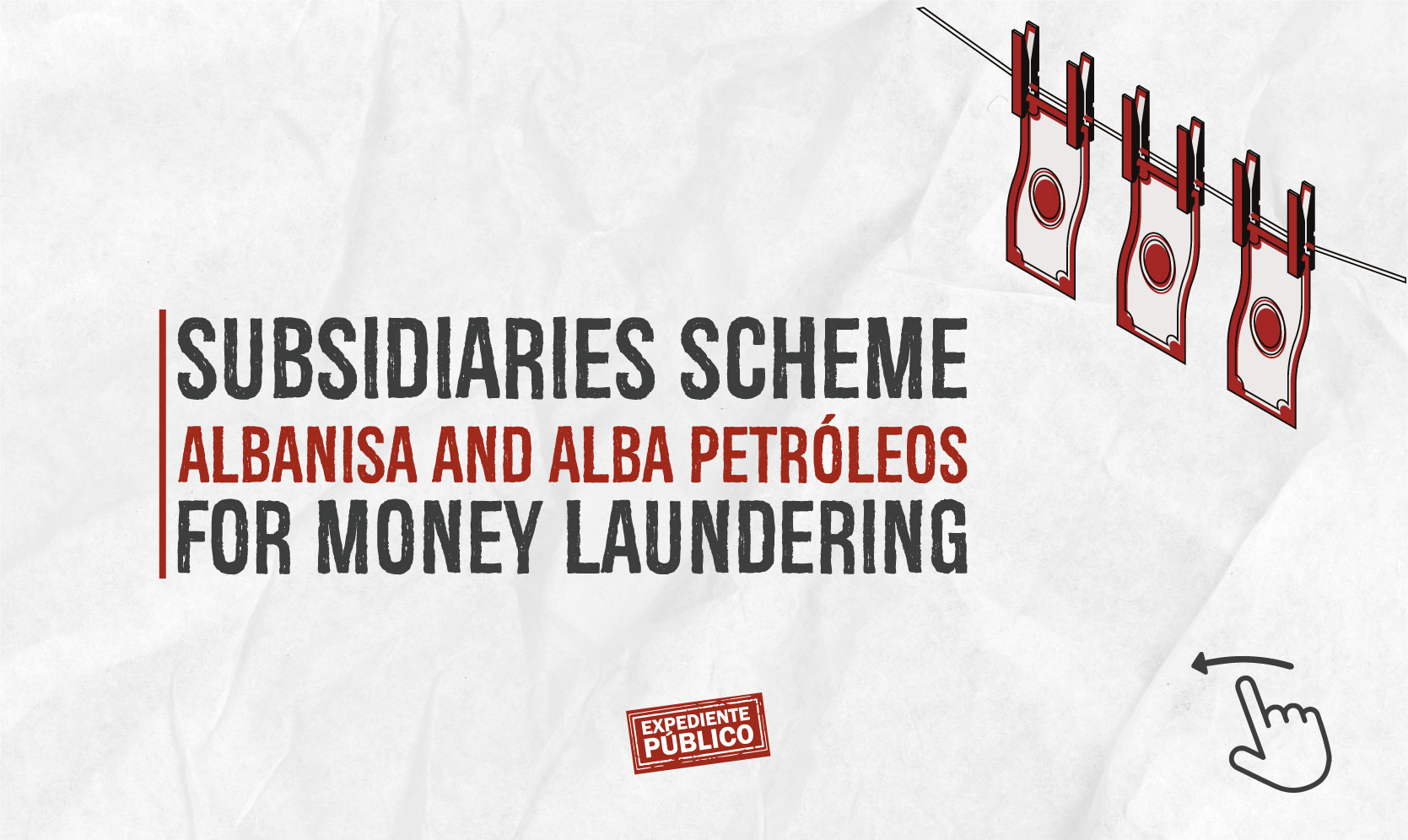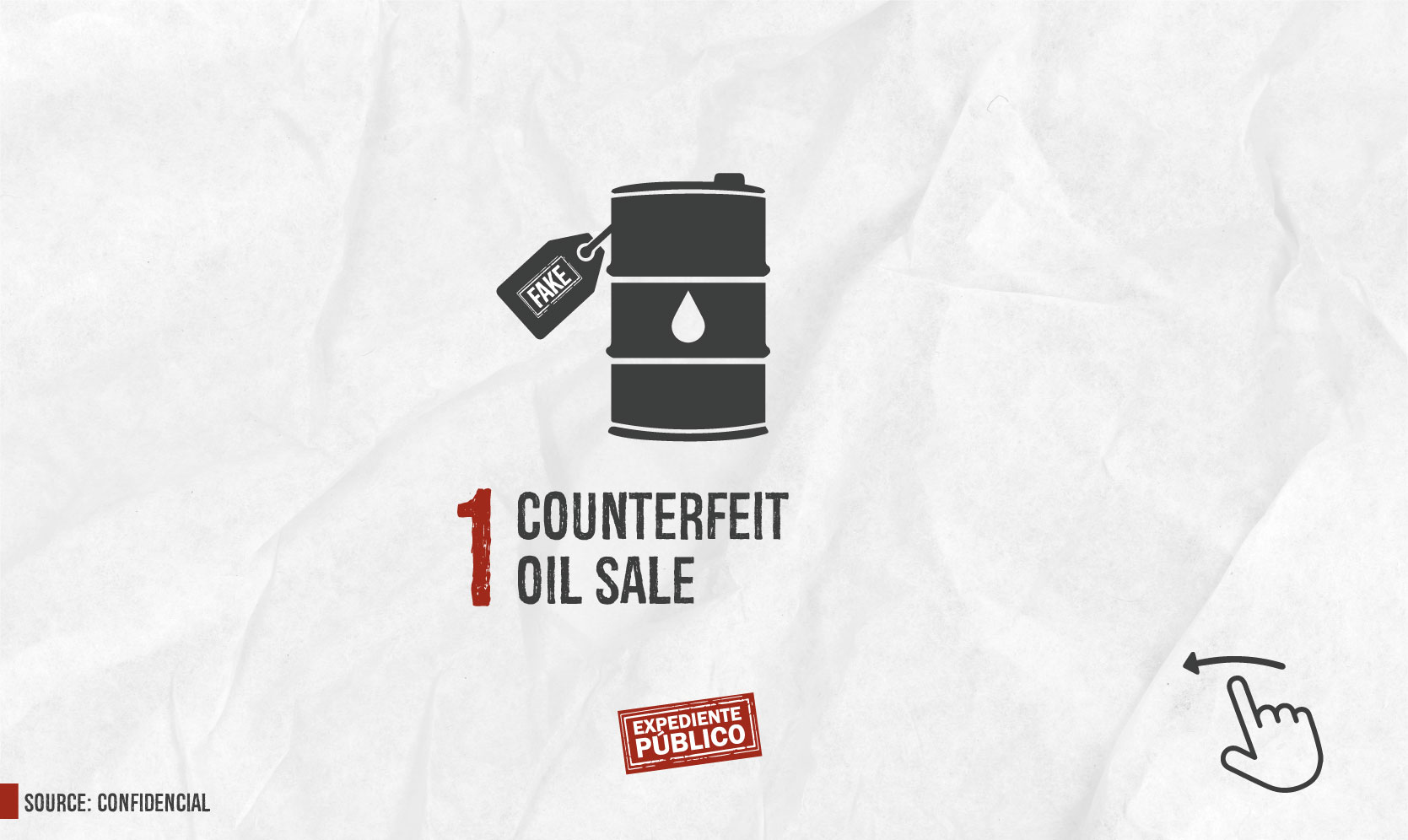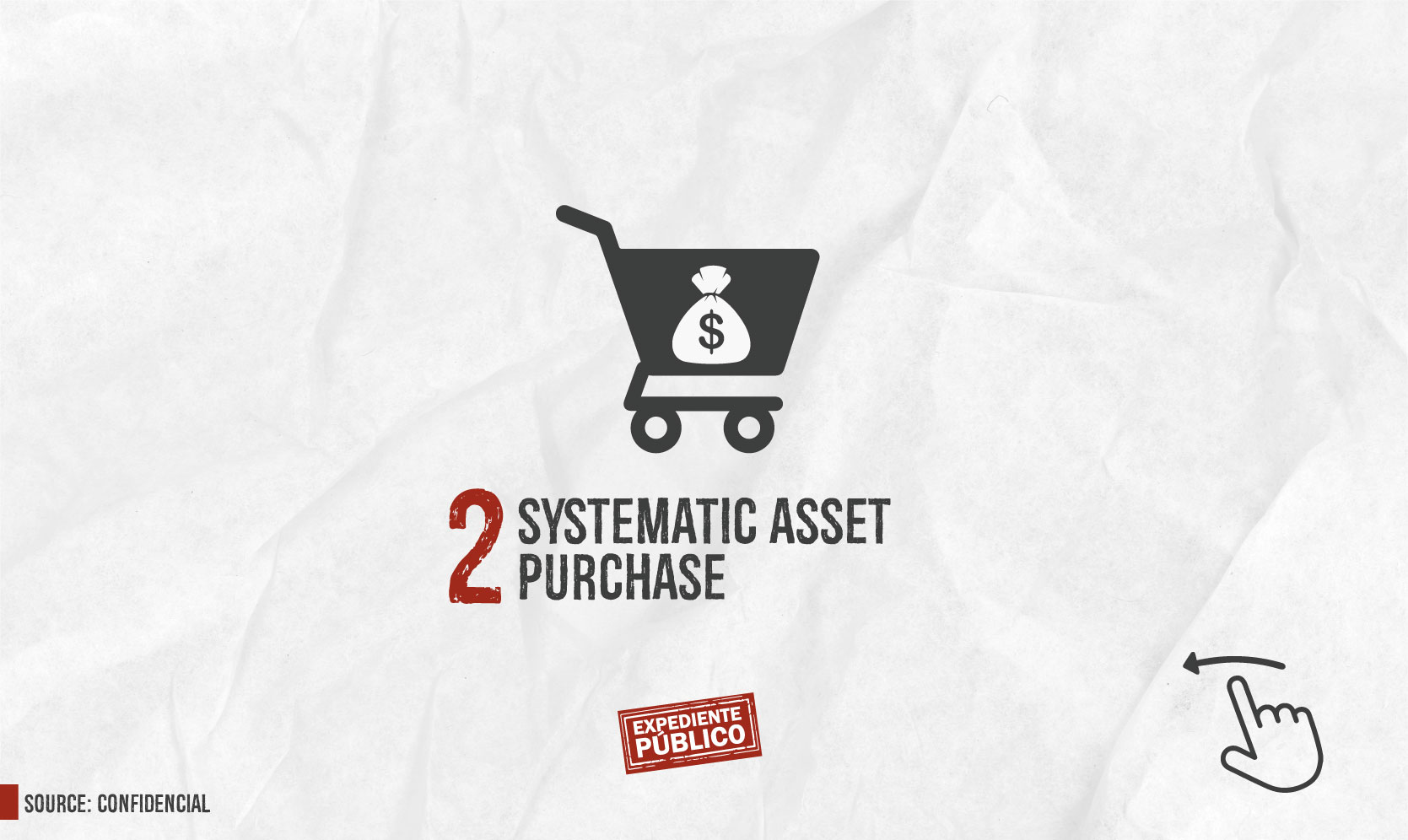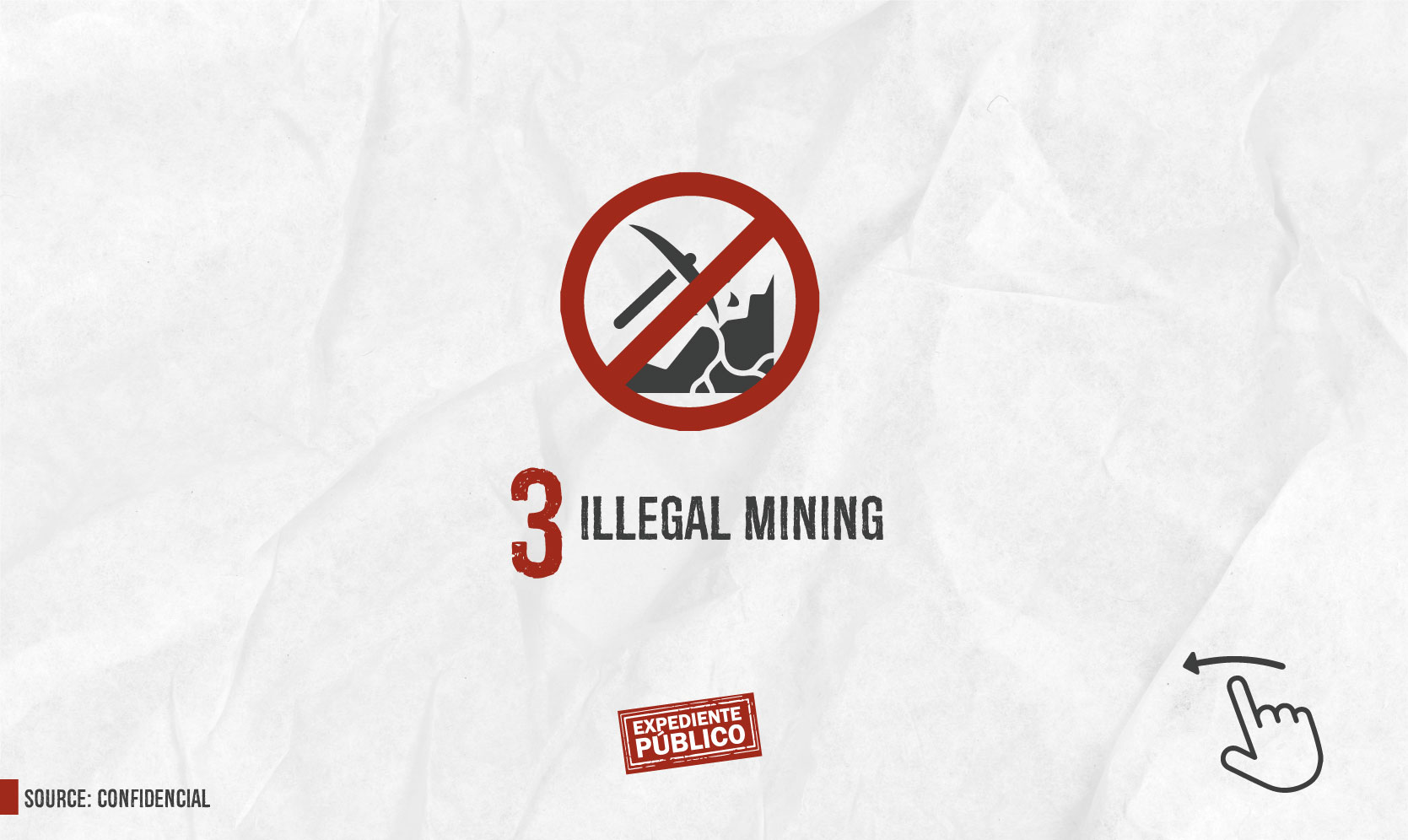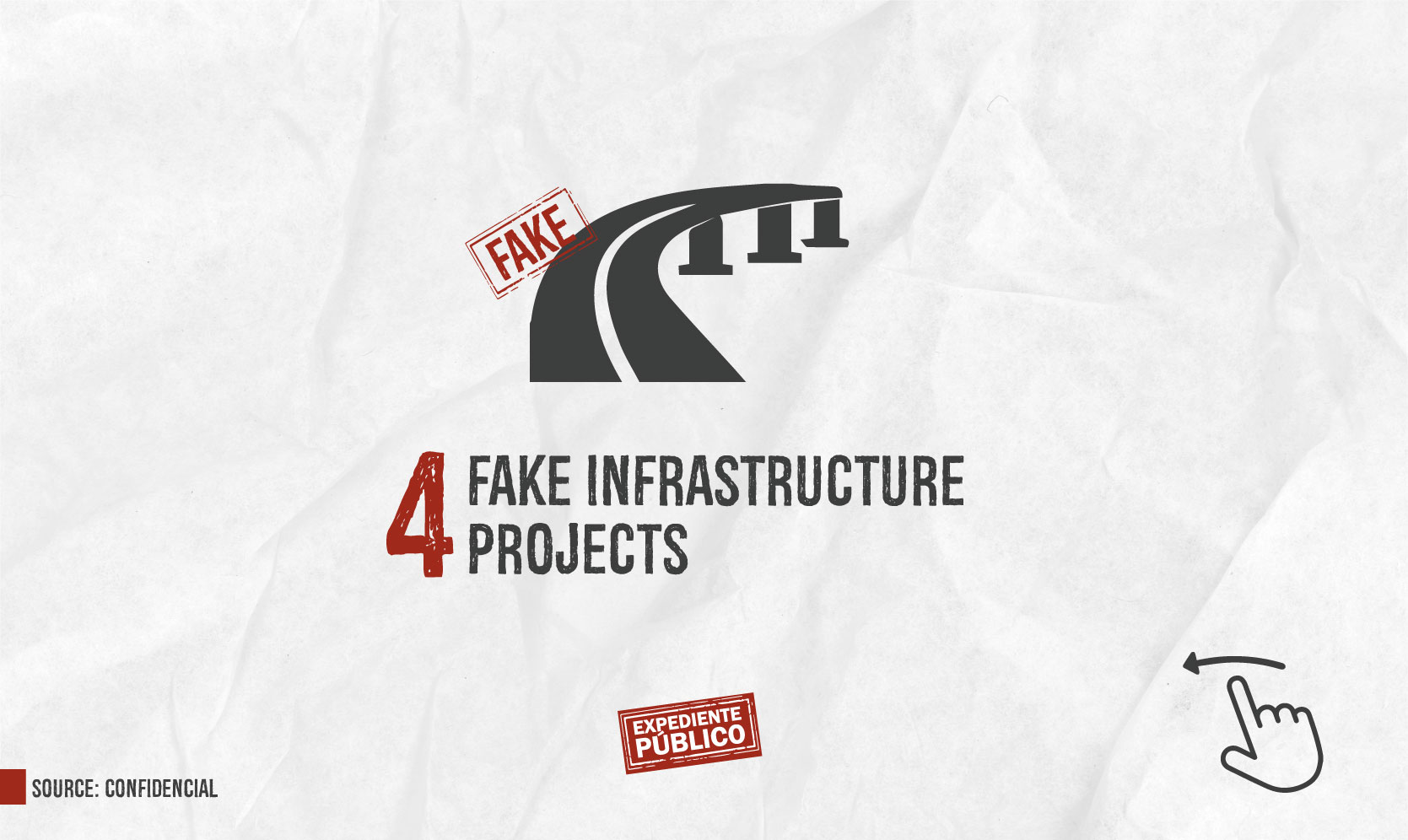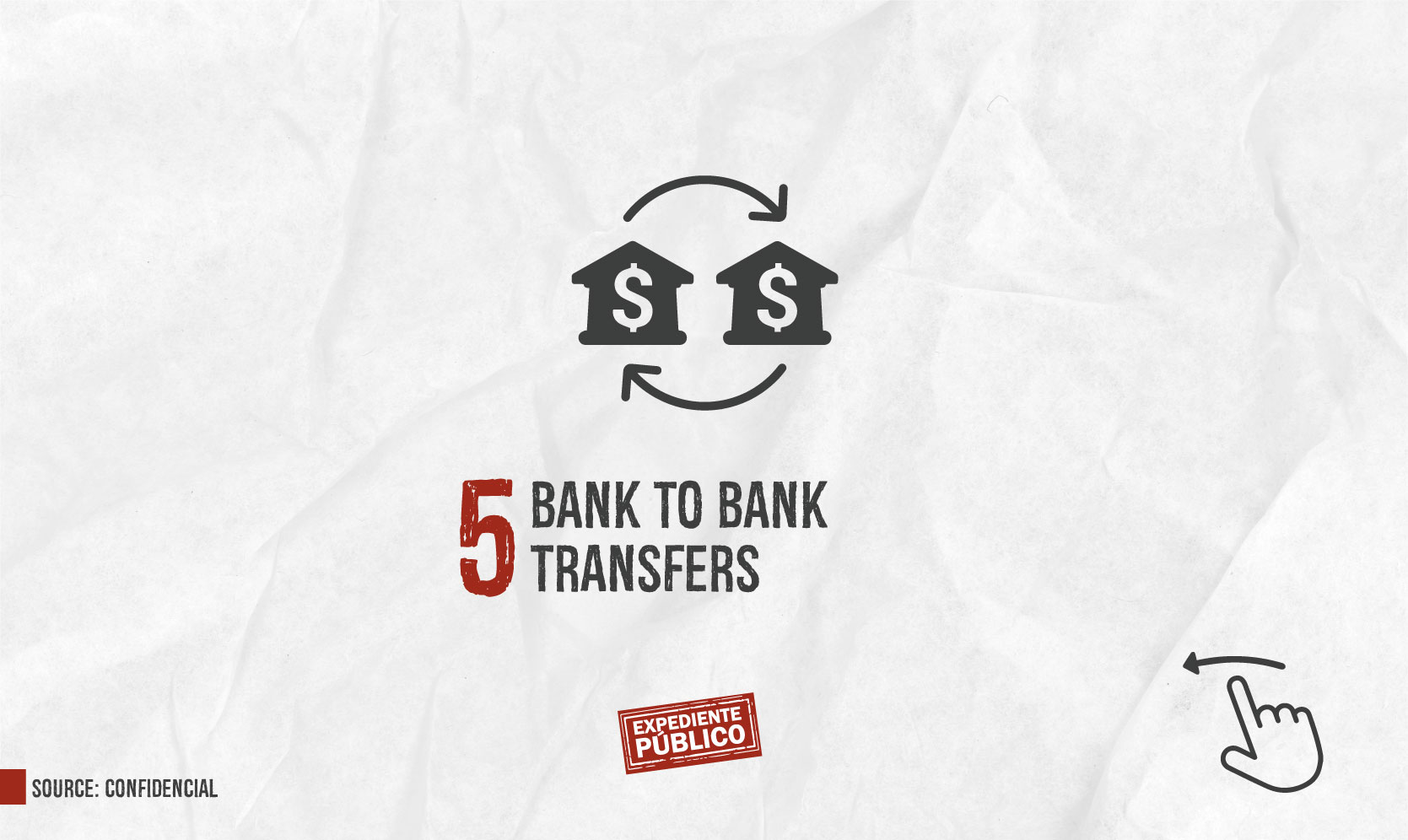 The transactions under this modality ranged from US$10 billion and US$28 billion between 2007 and 2018. PDSVA used "181 individuals and 176 companies operating out of at least 26 countries," investigations point out. One of these individuals was "Chico" López.
According to the study by IBI Consultants, the money traveled from bank to bank. The ALBA bank would send money to an account at the Panama branch of an Asian bank. From there, it was placed in numerous accounts allegedly controlled by the President of Nicaragua Daniel Ortega and his allies.
In some cases, the amounts that Venezuela paid were much greater than the worth of the quantity of oil that had been shipped to El Salvador and Nicaragua.
"ALBA Petróleos and ALBANISA established dozens of front companies which heavily invested, at least on paper, in food production, financial institutions, airlines, research centers, alternative energy projects, land acquisitions, gasoline, and other activities," according to the investigation.
For Douglas Farah, a journalist and researcher interviewed by Expediente Público, these financial transactions surrounding PDVSA, ALBA Petróleos, and ALBANISA represent the importance of power and money for those involved. "Ideologies did not have anything to do with these operations," he assured.
Farah holds the opinion that the multiple crises faced by the new Biden Administration in the United States: the pandemic, problems with North Korea, and immigration, among others, have allowed US politics to stray from tracking OFAC designations, such as in the case of PDVSA. However, this will change, as the fight against corruption constitutes a pillar of US politics.
Farah warns that, little by little, the Biden Administration is increasing pressure and that "Chico" López's luck with his businesses in Honduras could come to an end.
The journalist and researcher ensures that Biden's designation of Kamala Harris as his representative on immigration at the US Southern border, along with US Special Envoy Ricardo Zúniga for the Northern Triangle countries of Guatemala, El Salvador, and Honduras, will constitute a powerful duo that will promote the fight against anticorruption and impunity in Central America. "Chico" López and his partners now have reason to worry.
This is important "because there is a specific person in charge of liaising between the Vice President, countries in the field, and other analysts in order to coordinate responses," Farah emphasized.
See also: The military footprint in the Nicaraguan Repression
Former Honduran President asks about "Chico" López
In Honduras, during an exchange between Expediente Público and President Porfirio Lobo Sosa (2010-2014), neither the name "Chico" López nor the companies opened under the protection of ALBA rang a bell for the former Head of State.
Lobo affirmed that initially his government had interest in learning more about the Petrocaribe initiative: "It was interesting to encourage production in Honduras and that these products would be sold in exchange for fuel," said the former President.
"There were visits to Venezuela. There were dialogues, meetings. I helped Honduras make its return to the OAS, which, at the same time, was done by [Hugo] Chavéz," said Lobo. However, it remained clear that the former President had no idea about what "may have happened to Mr. [Chico] López" and the government.
"2013 was the last year of my Administration, and during that time we did not know anything about this," underscored the former Honduran President Pepe Lobo to emphasize that "after rising to the presidency, ALBA had been interrupted as the result of a coup against former President [Manuel] Zelaya Rosales."
Lobo ignored that "Chico" López opened various companies under his watch and now is one of the most important partners for the family companies tied to President Hernández. Lobo is unaware of López's having created ALBALINIHSA, for example.
In Honduras, just like in Nicaragua, "Chico" López has comfortably made his place within the Presidential Palace. He still holds his role as Treasurer for the Sandinista National Liberation Front and is friends with characters who are attracted to greed just as he is.
Meraz's Associates and Involvement with the Presidential Family
López's Honduran counterpart, Gerardo Meraz Puerto, is president of the Valle de Sula Regional Development Council, which supposedly builds dams so that the Northern region does not flood. Moreover, he is partner with José Amílcar Hernández Flores, the brother of Honduran President Juan Orlando Hernández Alvarado, in a newly created drug store.
Amílcar Hernández, President Juan Orlando Hernández, and the First Lady of Honduras Ana García de Hernández are proprietors of the company, Servicios de Seguridad Lempira (Lempira Security Services or SERSEL). Expediente Público evidenced, in an exclusive story in April of 2019, that SERSEL belonged to the presidential family and had won 38 contracts worth $US12.6 million through state tenders.
However, "Chico" López and Meraz Puerto have not only developed relations with the highest powers in Honduras but also forged other doubtful friendships. For example, the State confiscated the companies: Internacional de Flexibles y Suministros and Contrexaen Honduras from Ana Patricia Mejía Mejía, partner of Meraz Puerto in the Amerigas Honduras venture, for ties to the money laundering activities of Rafael Abujieres Paz, according to File 46-17 JNSPS.
The Honduran associate of "Chico" López is also proprietor of Petróleos Americanos de Honduras (American Oil of Honduras) and, with the bank account of this business, created ALBA Alimentos de Honduras and Nicaragua (ALBA Food of Honduras and Nicaragua). The commercial name of this company is ALBANIHSA, and ALBA Alimentos de Honduras is the name of the corporation. Other companies are Comercializadora Centroamericana, Comercializadora Agrícola de Honduras, and GM Seguros e Inversiones Financieras (GM Insurance and Financial Investment).
Meraz, together with other foreign businessmen, has formed companies in the country under the guise of oil. Some of these are, Mercados Caribeños Varios and Merkavad, which he started with the Spaniard Jorge Enrique Mesa Lorenzo and American Juan Antonio Serrat. Also, part of the list is the firm CEFAME formed by Guatemalans Carlos Enrique and Juan Pablo Urrutia Villalobos.
In 2012, Meraz and his associates: Dennis Gerardo Meraz Gómez, Gerardo Arcángel Meraz Puerto, and José Darío Gámez Panchamé incorporated Terminales de Latinoamérica, Terlatin. The last associate on that list, José Darío Gámez Panchamé, is former Congressman for the National Party during the government of Porfirio Lobo Sosa from 2010 to 2014.
Other companies are, Interforte, formed by Lori Jan Goldstein Anhalt, Edgardo Dumas Castillo, Gilman Matthew, and Gerardo Arcángel Meraz Puerto.
Also joining this list are companies Amerigas la Terminal, created by former Mayor Oscar Eduardo Kilgore López, Rubén Solano Parada, and Gerardo Arcángel Meraz Puerto, and Amerigas de Honduras, formed by Ana Patricia Mejía Mejía, Jarol Isaí Villeda Hernández, and Virgina Reyes.
Fabio Lobo's Similar Interest in Politics
The topic of oil has also interested other distributers aside from "Chico" López and Meraz. And commercial registries indicate that there are other companies related to the same nexus of Nicaraguan and Venezuelan businessmen. The company Petro Latín has Mexican resident in Nicaragua, José García Casas, Ricardo Manuel Gómez Diaz, Sara Natalia Pineda Gadea, and Elmer Sebastián Torres Lacayo listed as associates.
Latam Petroleum is another firm incorporated on June 4, 2020, by Mario Fernando Montoya Soto, Oscar Hernán Castillo Peña, Venezuelan national Livia Libertad Ceballos Salazar, and Ariel Nicolas Vargas Ardenco, the latter serving as Venezuela's Ambassador to Honduras in 2014.
Other firms are Analistas e Inspectores Venezolanos de Petróleo (Venezuelan Analysts and Inspectors of Petroleum) and Aivepet Honduras. The shareholders are Wilfredo Gabriel Ramírez Lacayo, Macuira Josefina Montiel González of Venezuelan nationality, Cuban national Carlos Lemay Lozada Diaz, and Tobías Rafael Ramírez Urbina of Nicaraguan nationality.
But it is the company, Importadora y Exportadora de Carburantes y sus Derivados (Fuel and its Derivatives Importer and Exporter or IMEXPOR) that has been brought to the attention of the United States, accusing affiliated associates of illicit activities. One of these associates is Fabio Porfirio Lobo, sanctioned by the United States for drug trafficking in September of 2017. Fabio Lobo is the son of former President Lobo Sosa. He created the company, IMEXPOR in 2011 in partnership with Lucas Jetsel Velásquez Ramos.
Fabio Labo, 24 years old at the time, was sentenced by the State of New York on September 24, 2017, under drug trafficking charges. Despite these links, the company has not been confiscated by Honduran authorities.
At the same time, his partner Lucas Jetsel Velásquez Ramos was accused of fraud and counterfeiting public documents in the case, Narcopolítica (Drug Politics), presented on May 24, 2019 by the Support Mission against Corruption and Impunity (MACCIH) in Honduras. Fabio Lobo and the former leader of the inactive cartel, Los Cachiros, Davis Leonel Rivera Maradiaga were implicated in the case of Narcopolítica. The two associates are now US prisoners under charges of drug trafficking.
In November of 2019, Lucas Jetsel Velásquez Ramos received precautionary measures that did not amount to imprisonment, but, in August of 2020, the Court of Appeals ordered his formal indictment as an accomplice in a recurring offense of four counts of falsification of public documents, charges that were dropped.
A ZEDE in the Port of Castilla
In 2017, the President of Honduras Juan Orlando Hernández announced that Trujillo Bay would return to the playing field as an investment zone within the so-called Employment and Economic Development Zone (ZEDE). Not only would a refinery be built there but also an economic cluster within the Port of Castilla with three giant projects:
The generation of 450 megawatts with an investment of US$1.35 billion, through the installation of an electric power plant in Trujillo-Limones;
A gas terminal worth US$800 million to generate electricity, gasoline for vehicles, and a logistics center that will contribute to the local market and those of Guatemala, Nicaragua, El Salvador, and the Caribbean; and, lastly,
A refinery valued at US$400 million, a project that would supply oil and fossil fuels to the national and regional markets.
The ZEDEs have become a polemic project that represents an enclave within the Honduran government and a loss of state sovereignty, in addition to unconstitutionality, as stated by the Honduran Council of Private Enterprise (COHEP) in its most recent legal-technical report on the matter. The report listed the reasons why the ZEDEs were far from generating legal security and, in fact, scared away any such confidence, urging national and international investors not to support the rigged project.
The Hope that a Hand is Indeed Laid Upon Them
For the researcher and journalist Douglas Farah, the criminal networks of politicians and businessmen know how to promote their activities because leaders committed to such illicit actions have given them their blessings.
"It is [a] difficult [situation] because we have the committed governments of Nayib Bukele in El Salvador, Juan Orlando Hernández in Honduras, and Daniel Ortega in Nicaragua. The problem is that legitimate interlocuters in these countries do not exist," and that complicates the search for a way out of the crisis, noted Farah.
For these criminal networks, ideology does not carry any weight, he stresses. "They are looking for states that grant them protection, the guarantee that their money is untouchable. Bukele removed his attorney general because he was carrying out a very serious investigation regarding ALBA Petróleos, and he could not allow that," Farah said.
"Honduras has a grave problem called Juan Orlando Hernández. Honduras has incriminated itself as a state," added Farah, while assuring that investigative journalism and other regional efforts could work as an important piece in the fight against corrupt practices and links between politics and criminal groups. Farah highlights the investigations of Expediente Público and other media groups, which "have put all of information necessary to trace the facts on the table."
Tomorrow: ALBA Petróleos: The Biggest Money Laundering Investigation in the History of El Salvador